Bucharest
06/12/2017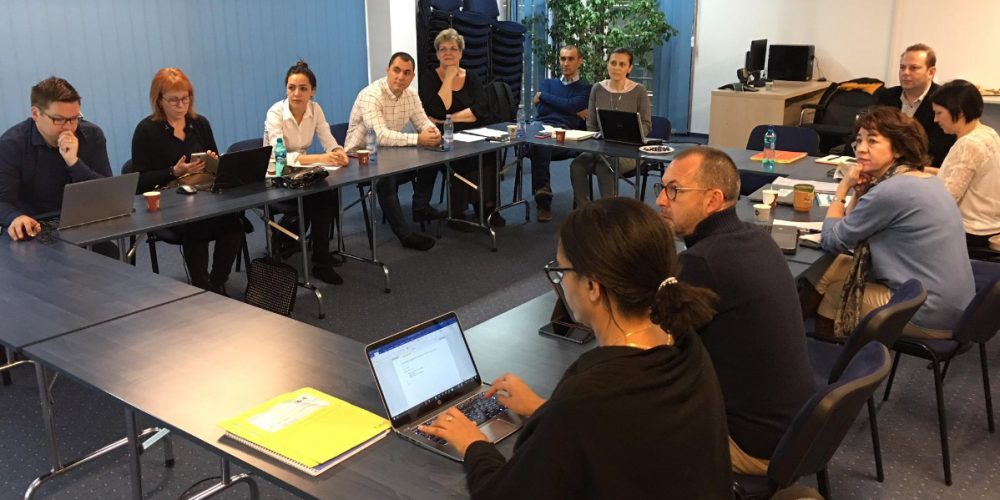 Romanian JICs hosted the 5th MmM meeting in Bucharest on 26 and 27 November 2017
Delegates from 9 i-jic member organisations met in Bucharest in order to get a comprehensive picture of the activities of the 3 Romanian JIC organisation for media audience research. The meeting was also used for discussions of "hot topics" which are of common interest.
In the last week of November 2017, i-jic held its 5th Members-meet-Members meeting. This time it was the turn of the Romanian JICs for media audience research to invite their i-jic partners from Europe and Africa. Ms. Lucia Antal, president of ARMA, did a wonderful job in organising this meeting in the modern office of ARMA in Bucharest. Lucia multumesc!
The first part of the meeting, which took place on Sunday afternoon, was dedicated to the discussion of "hot topics" which are of common interest. Mr Harald Amschler, the Chairman of i-jic, prepared a list of challenges and opportunities with which JIC are confronted at the moment. The discussion of the items of the list was enriched by the different backgrounds and experiences of the delegates. One conclusion was that cooperation between JICs can be an answer to some of the identified challenges. i-jic members have access to this revised list in the "Documentation Centre for Members".
After the session, i-jic invited all delegates to a wonderful restaurant which was chosen by ARMA. The dinner was as excellent and rich as the media research in Romania. At the end of the evening the delegates made the resolution to do some extra sport in order to compensate at least some of these well tasting calories …
On Monday morning then, the delegates were able to profit from the presentations of the 3 Romanian JICs. Ms. Lucia Antal, president of ARMA (http://www.arma.org.ro ) presented together with the provider Kantar Media the advanced TV audience measurement system of ARMA. Ms. Lacramioara Loghin, who is the president of the Board of ARA (http://www.audienta-radio.ro) gave an interesting overlook over the ARA radio audience research. Last but not least Ms. Arina Ureche, the CEO of BRAT impressed the delegates with all the business activities which BRAT offers besides its traditional services for the press and internet. The 3 presentations will soon be available for i-jic members in the "Documentation Centre for Members".
The idea of these MmM meetings is that nowadays organisational and methodological challenges for media audience JICs are easier and more efficiently to be solved (1) by having a good knowledge of international benchmarks and developments and (2) with the mutual support of partner JICs. But the pace and abundance of the day-to-day business makes it normally quite hard to find enough time to actively inform oneself about what is happening in other media and markets. By visiting partner JICs, MmM meetings offer a nice and easy possibility for widening one's horizon and exchanging ideas with colleagues in a "familiar" atmosphere.
Harald Amschler
Here after are:

Photos of MmMM