NOM is an association consisting of four trade associations (The Dutch Newspaper Association (NDP), The Association of Periodical Press (NUV GPT), Dutch Advertisers Association (BVA) and the Association of Media-buying agencies (PMA)) that participate in NOM on behalf of their members.
The main objective of NOM (Nationaal Onderzoek Multimedia) is to publish the Dutch National Readership Survey (NOM Print Monitor) in combination with the consumer survey (NOM Doelgroep Monitor). These two surveys are single source and can therefore be used for print media planning.
Next to the currency survey NOM is also involved in some multi-media projects; together with the internet JIC STIR (which produces the currency for internet reach) NOM has published combined print / internet figures in 2009. These data were produced by means of fusing the two currency surveys, NOM and STIR.
Full name of the organisation:
Nationaal Onderzoek Multimedia (NOM)
Postal Address:
Postbus 12040, 1100 AA Amsterdam
Phone: +31 20 820 44 34
Fax: +31 20 4309115
Email: nom@nommedia.nl
Website: http://www.nommedia.nl
Name(s) and Function(s) of main contact-persons in the organisation: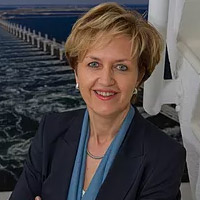 Dr Irena Petric
Managing Director
Back to members
BECOME A MEMBER