Frankfurt am Main
09/12/2015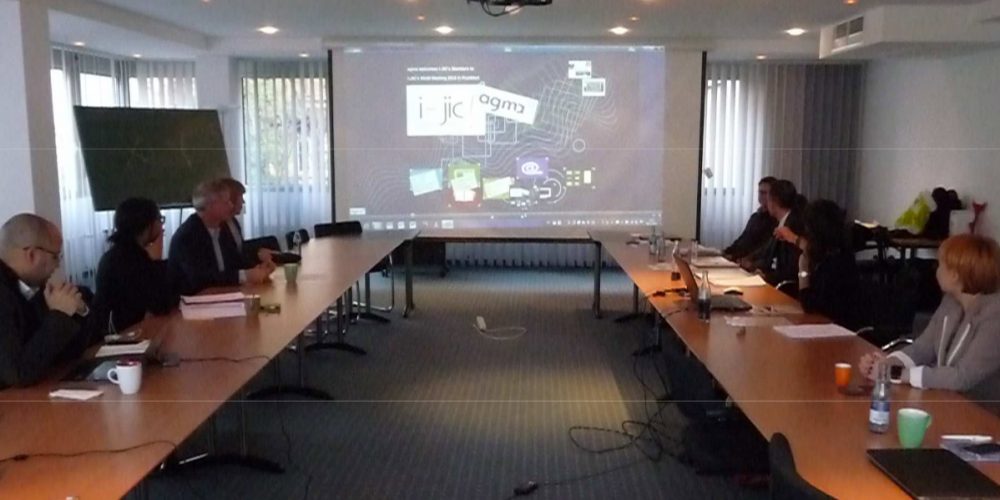 On 9 December 2015 ag.ma cordially welcomed delegates from 7 i-jic member organisations (CESP, Ciaumed, Media Audit Finland, Mediapulse, NOM, TIC and WEMF) to the 3rd Members-meet-Members meeting in their offices in Frankfurt.
Thanks to the fact that all German audience currency surveys are under the roof of ag.ma, the participants could profit from an all-media audience research overlook.
Gabi Ritter, who charmingly hosted this i-jic event, and 6 ag.ma project managers presented the different German currency surveys: ma Presse, ma Newspapers, agf TV panel, ma Radio, ma Outdoor, ma Internet and ma Intermedia Plus. The special quality of all presentation was that they did not only show the current state of the surveys but also gave a view on future developments. From the questions asked and the discussion during each presentation can be concluded that the presented content was very interesting to all of the participants. It was a really fine and comprehensive seminar about up-to-date audience research. Vielen Dank!
After the presentations the i-jic members went on a guided tour of the Goethe-Haus in the historic centre of Frankfurt. Afterwards the visit of the picturesque Christmas market was highly appreciated. Finally the MmM day came to an end in a nice restaurant.
Once again i-jic wants to thank Gabi Ritter for her marvellous organisation and the CEO of ag.ama Olaf Lassalle for the willingness to let the i-jic members present have a deep look into the ag.am research kitchen. Herzlichen Dank!
The showed presentations can be downloaded from the password protected area of the "documentation centre" on our i-jic website.
Harald Amschler, 18. December 2015
The Chairman