Finland
MediaAuditFinland Oy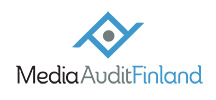 MediaAuditFinland Oy, previous Levikintarkastus Oy (The Finnish Audit Bureau of Circulations), was founded in 1955. It is a non-profit limited company owned by newspaper and periodical publishers, advertisers, and advertising and media agencies.Levikintarkastus Oy audits the circulations of about 400 periodicals and newspapers each year.
In addition the company audits about 100 exhibitions and fairs yearly. Since 1972 the company has been commissioning Kansallinen Mediatutkimus KMT (National Readership Survey NRS). It provides readership currency of the most important newspapers and periodicals (approximately 180).
In connection with the NRS, data on the use and purchase of products and services, media usage and consumer attitudes is also collected.
Full name of the organisation:
MediaAuditFinland Oy
Postal Address:
Lönnrotinkatu 20 B, 00120 Helsinki
Phone: +358 400 489 876
Email: kaija.sinko@mediaauditfinland.fi
Website: http://www.mediaauditfinland.fi
Name(s) and Function(s) of main contact-persons in the organisation: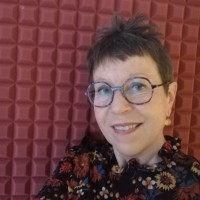 Kaija Sinko
Managing Director
Back to members
BECOME A MEMBER